#deweekvan Florence Meesters Dialoog Manager bij ABN AMRO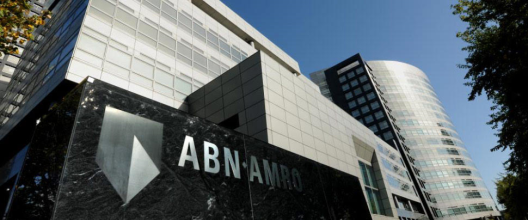 dinsdag 23 mei 2017

15:44
Er is weer een Young Professional die zijn werkweek laat zien! Het vak communicatie is breed en diep tegelijk. Werkzaamheden van communicatieprofessionals lopen ontzettend uiteen. Communicatie is een containerbegrip geworden, waardoor het voor studenten en starters lastig is om een compleet beeld te hebben van wat je met het vak kan. Met #deweekvan maken wij het vak weer wat tastbaarder. Deze week neemt Florence Meesters, Dialoogmanager bij ABN AMRO, ons mee tijdens haar werkweek.
Nieuwsgierig naar de werkweek van Florence? Ze plaatst dagelijks foto's, video's en informatie over haar werkweek op het Instagramaccount van Young Logeion. Ook op onze Facebookpagina geven we jullie kijkjes in Florence' werkweek.

Dialoogmanager is een relatief nieuwe functie en daarom niet voor iedereen bekend. "De functienaam komt bij ABN AMRO voort uit het feit dat dialoog, naast content, is een belangrijke bouwsteen is in het versterken van relaties met onze klanten en andere stakeholders. Vanuit corporate communicatie ben ik de spil tussen webcare en de business en voer ik regie op bankbrede communicatie via social media. Mijn doel is om een positieve bijdrage te leveren aan het vertrouwen in het merk en daarmee ook de financiële sector. Dit doe ik onder andere door de bank een menselijk gezicht te geven met het ambassadeursprogramma waarin medewerkers actief het merk uitdragen en werken aan hun eigen personal brand". Social media is een belangrijk kanaal voor ABN AMRO. "We willen daar zijn waar de klant is of dit nu Facebook, Whatsapp of Snapchat is. Ik ben er trots op dat onze webcare afdeling 24/7 365 dagen per jaar bereikbaar is voor onze klanten".

Deze week
Wat staat er deze week zoal op mijn programma? Uiteraard geef ik jullie een kijkje achter de schermen bij ABN AMRO. Daarnaast ga ik me deze week voorbereiden op mijn pitch tijdens Cday, het vakcongres voor communicatieprofessionals georganiseerd door Logeion. Omdat ik in de finale sta van de verkiezing 'CommunicatieTalent van het jaar'mag ik pitchen voor deze titel. Verder speelt Ajax deze week de finale van de Europa League tegen Manchester United. En aangezien ABN AMRO Ajax de jeugd en damesvoetbal sponsort, zal ik vast en zeker mijn interne stakeholder afdeling Sponsoring & Foundation samen werken om hier op in te spelen.

Een event waar ik deze week naar toe ga is het Funx Media Event. Deze keer gaat het over hoe je jongeren aan je merk bindt. Naast mijn werk vind ik het belangrijk, maar vooral leuk om mijn vakkennis up to date te houden door naast mijn baan ook op andere wijze te verdiepen in het vak. Dit doe ik nu bijvoorbeeld door mijn deelname als jurylid voor de SAN Accenten, maar ook door naar veel events, netwerk clubs en congressen te gaan.