Founding members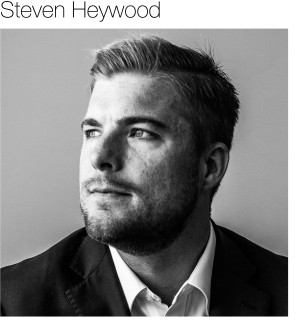 Steven Heywood moved to the Netherlands in 2015 to join Edelman, the world's largest independent communications agency. Getting stuck in from day one, he helps evolve, promote and protect brands and reputations of foreign companies within the Netherlands and Dutch companies across the world. He was promoted from Director to General Manager and CEO in less than five years. His leadership saw the office scoop the prestigious 2020 Benelux Consultancies of the Year gong from the Sabre Awards less than a year into his tenure and in the midst of COVID-19.

Based in Amsterdam and originally from the southwest of England, Steve is passionate about forming connections within the communications and marketing community and believes that the Logeion International Chapter will provide a powerful bridge between local and international talent in the market.

He said: "No single individual, culture or discipline has all the answers to today's complex communication challenges, and I hope that by pooling our experiences and collaborating together, we will be able to lift up our members and enable greater impact within our professional lives, as well as building strong social bonds."

"I hope that we can shape our International Chapter to become a powerful force which helps its members and positively impacts the broader Logeion community too. Whatever stage of your career you are at, and however you plan to pursue your professional life in the Netherlands, there's space for you to connect, learn and play your role within the chapter. I look forward to building something special, together.
Steven Heywood, British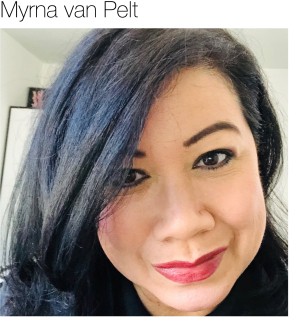 Formerly Netherlands born, though having spent most of her life in Australia, Myrna Van Pelt relocated with her family to the Netherlands in 2019 to embrace the European way of life and further expand her international footprint. Having led and managed a number of fast -growth Australian based and international agencies across Asia Pacific and Australia, settling in Europe opened many international options, culminating in February 2020 when Myrna was appointed Global Client Director and Partner of Fleishman Hillard, part of the Omnicom Group. Based in Amsterdam, Myrna is invigorated with the global remit and the international lens that working in Europe provides.

"When I first landed in the Netherlands, I discovered Logeion as one of the key industry bodies for bringing like-minded communications professionals together. As an international though, I wanted more from the industry body and a greater focus on the expat community in this region. I am delighted to be a founding member of this vital group of like-minded communicators, all of whom are bonded by having worked and lived internationally – I know we will gain enormously from this sense of shared experience and knowledge."

"As we grow the international chapter, our vision is for this to be a platform for opening doors and thriving together in an international market where professional and personal growth offers inspiration and insights fueled by the genuine engagement this community offers. Finding that sense of community and connection is critical for expats. In partnership with Logeion's existing national membership, I have every confidence and hope the new International Chapter will have a positive impact on our collective journeys by strengthening the professional and social fabric of who we are as communications expats."
Myrna Van Pelt, Dutch/Australian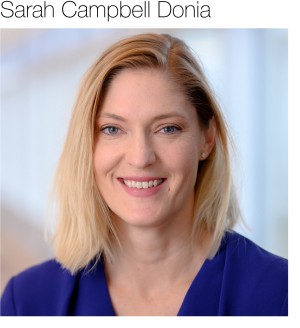 Sarah Campbell Donia relocated with her Dutch husband and two young children from the United Arab Emirates to the Netherlands in early 2019. A California-native, Sarah began her career at H&K in Sydney before joining Philips in 2004 as a junior communications professional and has since lived and worked in multiple countries for Philips. During this time, she has grown her skill-set from consumer to professional and served in integrated communications roles in 3 industries, contributing firsthand to the company's transition from conglomerate to focused health-technology leader. She is passionate about politics, social purpose and the role of the organization in society and has regularly combined her communications roles with government affairs and sustainability. Recently, she had the fortunate opportunity to reignite the Global Public Affairs practice and capabilities at Philips.

Sarah now leads the Business, Innovation & Strategy Communications team at Philips, a talented and diverse group of seasoned communicators based in the Netherlands and the United States. Having served on the board of the Middle East PR Association and now on the Operating Committee of the Page-Up professional communications organization, she is deeply motivated to further strengthen the profession of communications and provide developmental opportunities to those around her.

"Having re-established myself both personally and professionally in multiple geographies, I've found professional communications organizations to be a safe-haven. Knowing there is a like-minded group of people with whom I can share my experiences and equally learn from has been incredibly valuable. The International Chapter of Logeion opens an amazing opportunity for the global communicators who now find the Netherlands home a place to more easily connect with their native peers, and hopefully make the Netherlands more than simply a place they work. Being a communicator in the Netherlands has already given me learnings in abundance, not the least that lunch is at precisely 12.00 and learning to speak and write in a new language takes a lot of practice! I look forward to meeting our new members and helping them to find plentiful support for growth."
Sarah Campbell Donia, Australian/American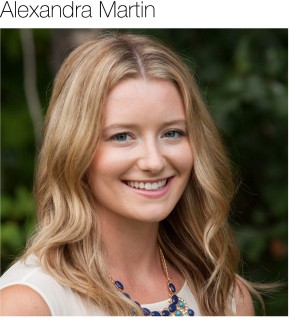 Alexandra Martin moved to the Netherlands in 2016 to pursue her studies in Political Communication, at the University of Amsterdam. Originally from Canada, Alexandra described Amsterdam as the most livable and vibrant city she's ever called home. She defined the newly formed Logeion International Chapter as "a fantastic resource, one that would have been incredibly valuable during my integration into Dutch culture and the communications industry."

Before moving to the Netherlands she worked as a Global Communications Coordinator at Save the Children International. A role that sparked her passion for purpose-driven and globally-impactful organizations. Since completing her studies, Alexandra familiarized herself with the Dutch market via internships in corporate communications agencies in Amsterdam and an external relations position in the Hague, at the International Criminal Court. She landed at the global communications agency, Omnicom Public Relations Group, where she works on global brands in corporate communications and reputation management.

"This international chapter is a defining and exciting moment for expats in the Netherlands. Landing in a new city, establishing strong friendships, and making smart careers moves can be a challenge. Having lived in Australia and the UK before moving to the Netherlands, I understand the value of having an international community to achieve successful transition in a new city.

I encourage others to join Logeion; whether it be to gain that extra edge on career development and knowledge of the Dutch labour market or simply meet unique professionals. This new international chapter is one that will make a huge impact on the expat community in Amsterdam, and surrounding cities. I look forward to welcoming you to Logeion's International Chapter!"
Alexandra Martin, Canadian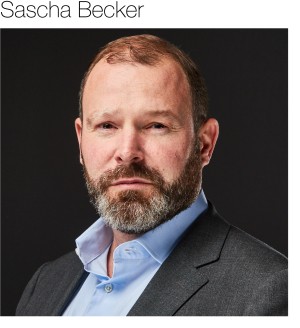 Sascha Becker. German expat. Flamboyant dreamer. Attentive listener. Began his career at Digital Equipment (now HP) as an international marketer, which is what brought him to Amsterdam. He subsequently worked in Germany, the Netherlands and Poland for the agencies LBi Lost Boys, TBWA\ARA and digital production agency IIZT. After a period spent working as interim marketing manager at Expatica, the online expat platform, Sascha switched to TMP Worldwide in 2008. In 2014, this was taken over by change communication & employee alignment agency PROOF.
As head of strategy at PROOF, Sascha has inspired leading brands in both the Netherlands and internationally to transform the employee journey into a successful and structured employee experience. Co-author of the book The Employee Journey – How to create a great employee experience, Sascha aims to inspire leaders to create great employee experiences for their organisations, while the book itself was nominated as one of the best Dutch management books of 2019.
The work Sascha and his teams have implemented over the years has received wide recognition within the HR, Marketing and Communications industry and he has won and been nominated for many leading industry awards. In 2020, Sascha was named 'Logeion Communications Professional of the Year', a prestigious title awarded by the professional body for the Dutch communications industry. The award recognises professionals who have made an outstanding contribution to the field.
Sascha's personal mission is to help shape the future of work and create a better, healthier future for everyone.
Sacha Becker, German/Dutch